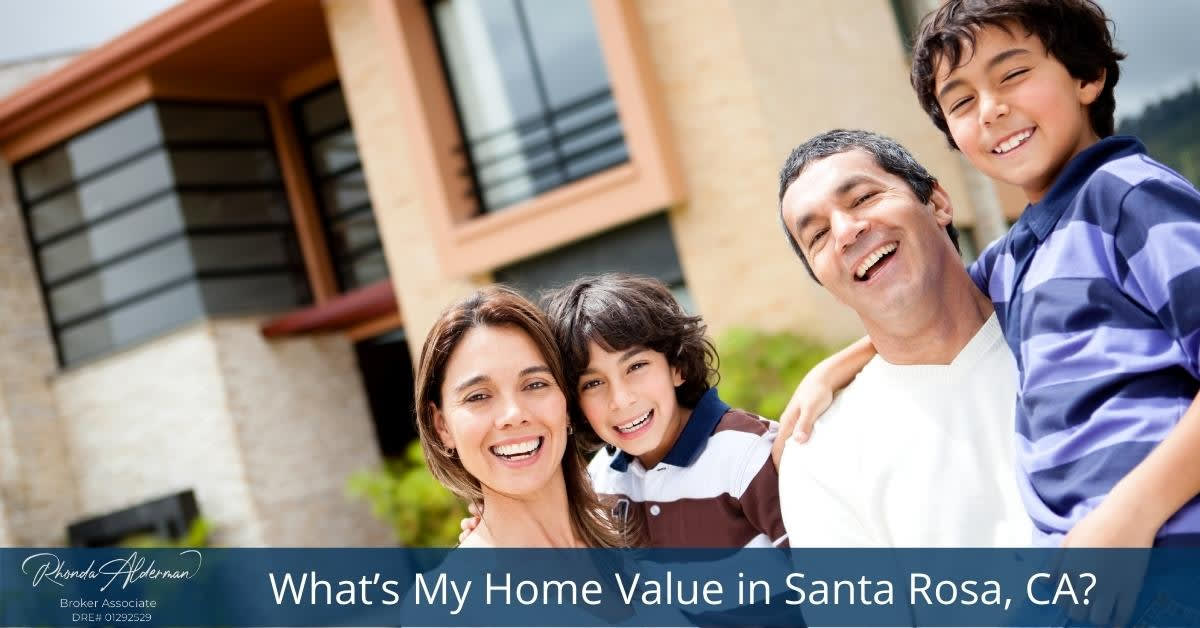 Many factors contribute to your home's value. This includes its location, size, age, and condition. We understand your home is your valuable asset that is why it's essential to know your Santa Rosa, CA home value. If you're looking for an estimate of your home value in Santa Rosa, CA, you've come to the right place.
According to
Realtor.com
, the average price of a home listed in Santa Rosa, California, in April 2022 is $ 749,000. This is an increase of 11 percent from the previous year. The average list price per square foot is $457. The median home selling price is $ 750,000.
Are you thinking of
selling your Santa Rosa, CA, home
? Or considering refinancing? It's best to contact a local real estate agent to get a market analysis and find out your home's value. I specialize in helping homeowners get the best market value. I also have years of experience and know the Santa Rosa, CA housing market well. You can trust me to give you an honest and accurate estimate of your home's value.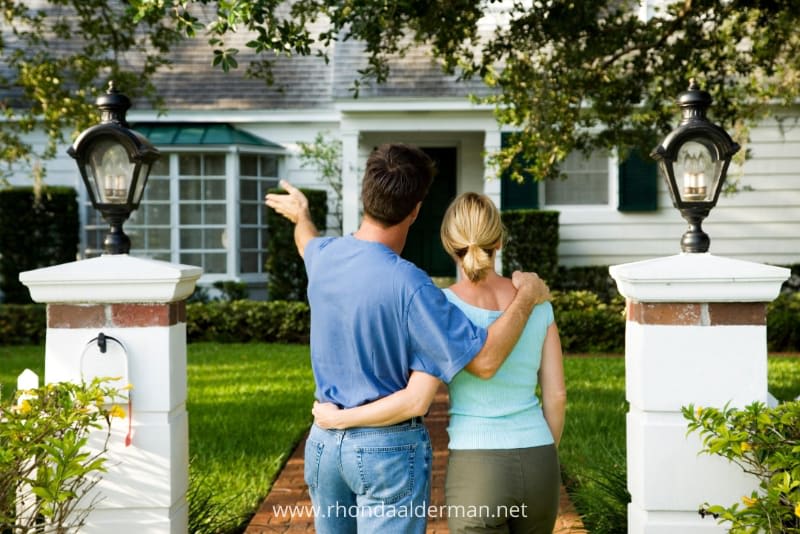 Home Values in Santa Rosa, CA
There are 540 properties for sale, ranging from $100,000 to $45,000,000. Santa Rosa provides reasonably priced condos and townhomes. In April 2022, homes in Santa Rosa, CA, sold for 4.24 percent more than their asking price on average. Since last month, the median days on the Santa Rosa market, CA, have increased.

According to

Zillow

, home values in Santa Rosa have risen 11.8 percent in the last year. While this figure is not overwhelming, it is increasing. This improvement is what makes the Santa Rosa housing market so appealing. Given the appeal of the location and the local demand for real estate, these discounts will not last long.
Homes For Sale in Santa Rosa, CA
According to
Realtor.com
, Santa Rosa, CA, has 540 houses for sale, 64 listed during the previous week. There are also 74 rentals, with monthly rents ranging from $1.2K to $7.5K. More Santa Rosa listings for open houses, recently sold, and development can be found
here
.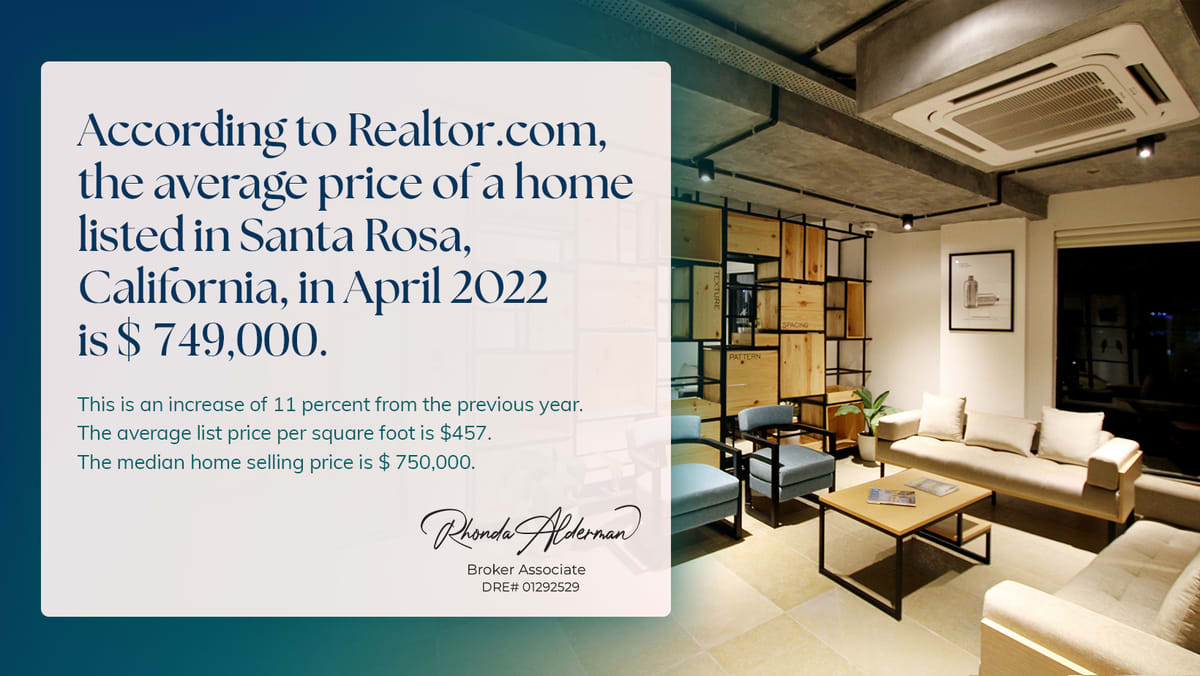 Thinking about selling your home? Get a professional estimate of your home's worth.
Rhonda Alderman-Broker Associate
21 Year Sonoma County Real Estate Agent
Voted Best Real Estate Agent in 2020 Press
How Do I Find the Exact Value of My Home?
An accurate way to determine your Santa Rosa, CA home value is to have a real estate agent do a comparative market analysis. Also, looking at comparable sales in your neighborhood is one way to determine your home's value.

This analysis considers many factors: the recent sales, current market conditions, and the specific features of your home. It's the best way to estimate your home's value accurately.

We can provide a free comparative market analysis (CMA). To finish the CMA, we'll gather information on recent sales. We have to base this on the comparable properties in the neighborhood. Then, use our knowledge of the neighborhood and any unique features of your property and assess its value. A buyer's agent may also provide this service for any home on which you want to make an offer.

A top listing agent in Santa Rosa, CA, will have the resources to dig deep and get an exact market value. A skilled real estate professional monitors the market and examines home conditions. They are also familiar with the neighborhood. All while making decisions based on data and their expertise.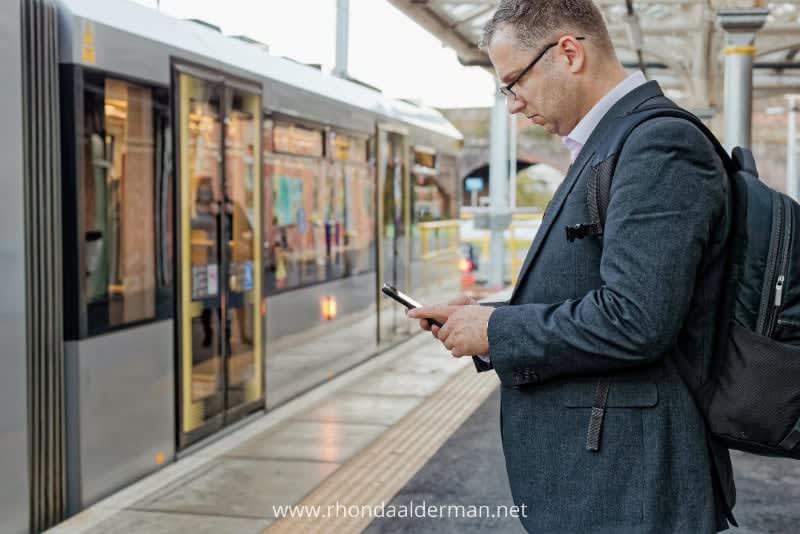 What Factors Influence Property Value?
Various financial and non-financial elements determine a property's value. Let's look at what pushes property values, drives them down, and how you may find out how much your home is worth.
Neighborhood Comparative
The most important factor in your home's value is what comparable homes are selling for. Depending on the location of your home, this may be determined by the school district, commute distance to urban areas, or proximity to amenities. The housing market's health will also play a role in your home's value. If prices in your area have been climbing, your home has likely increased in value as well.



Supply and Demand
The law of supply and demand is a basic economic principle. It's what drives price determination and property values. Prices increase as competition for properties heats up. This happens when there are more buyers than sellers in a given market. But what happens when there are more sellers than buyers? The prices will trend downward as properties sit on the market.



Economic Conditions
The state of the economy has a direct impact on property values. What causes rising home prices? A strong economy with low unemployment and steady wage growth. More people can afford to buy property, while a weak economy can lead to falling home prices. Fewer people can afford to buy or may worry about their job security and future income prospects.



Interest Rates
Interest rates play a large role in determining how much people can afford to borrow to buy a home. When interest rates are low, more buyers are able to qualify for loans. They can now enter the housing market, driving up demand and prices. When interest rates rise, monthly mortgage payments become more expensive. Fewer buyers are able to qualify for loans, leading to decreased demand and prices.



Government Policies
Government policies can also affect property values. For example, the government may offer tax breaks or incentives for buying a home in certain areas. Why? This is to encourage development. Changes to zoning laws or building codes can impact the value of nearby properties. If a change makes building more units on a piece of land easier, the value of that land will likely increase.



Construction Costs
The cost of construction materials and labor can also influence property values. When the cost of building a new home increases, the price of existing homes usually follows. Since they become more affordable relative to new construction, any decrease in the cost of construction will make new homes more affordable. This puts downward pressure on the prices of existing homes.



Home Improvements
The value of your home may also be affected by any improvements or upgrades you've made. Renovations that add to the functionality of your home will increase its value. But, it's important to remember that not all home improvements are created equal. Some, like a new kitchen or bathroom, will add more value than others. This is compared to painting the walls or planting flowers.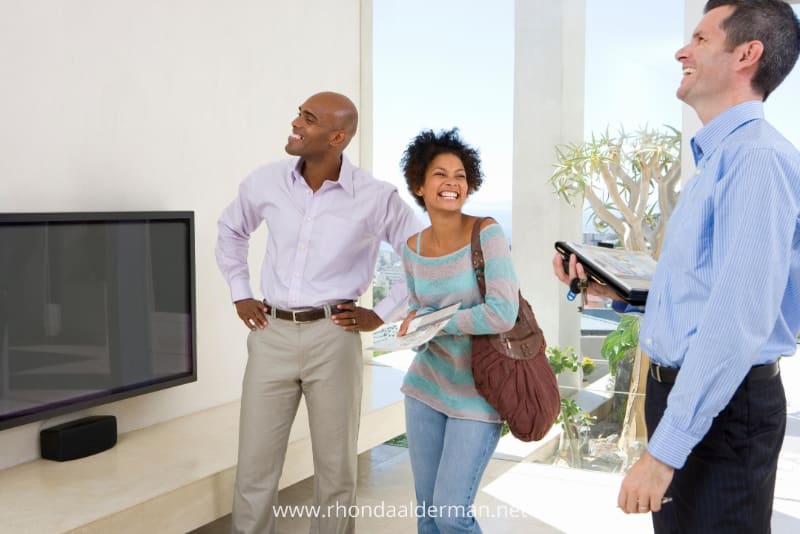 Market Timing
Finally, it's worth noting that timing plays a role in how much your home is worth. Prices tend to rise during periods of economic expansion. But then, the prices fall during periods of recession. Additionally, the housing market follows a seasonal pattern, with prices peaking in the spring and summer and dipping in the fall and winter. As such, the timing of when you sell your home can impact its final sale price.
The Bottomline
Santa Rosa, CA is a hidden gem in wine country. This sector has expanded rapidly in the last five years and shows no indications of slowing. With low unemployment, rising list prices, and a strengthening economy. There are enough solid elements in place to keep the market going for several years.

Are you curious about the value of your home in Santa Rosa, CA? Or would you like to know how much your home could sell for? Please don't hesitate to give us a

call

at

(707) 328-7653

. Our

amazing team

would be happy to help you. We can also give you a free estimate of your property's current market value.